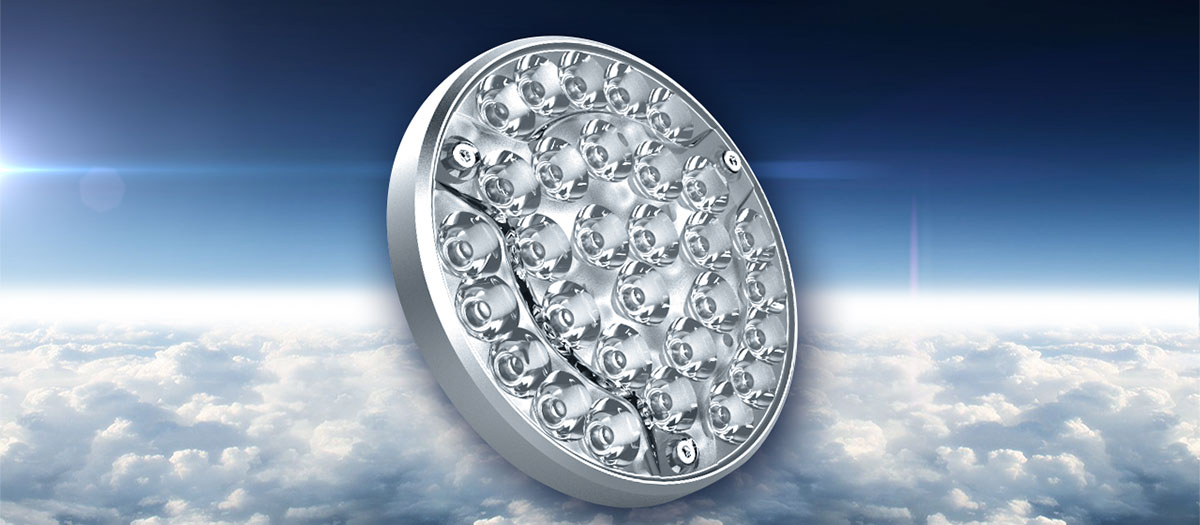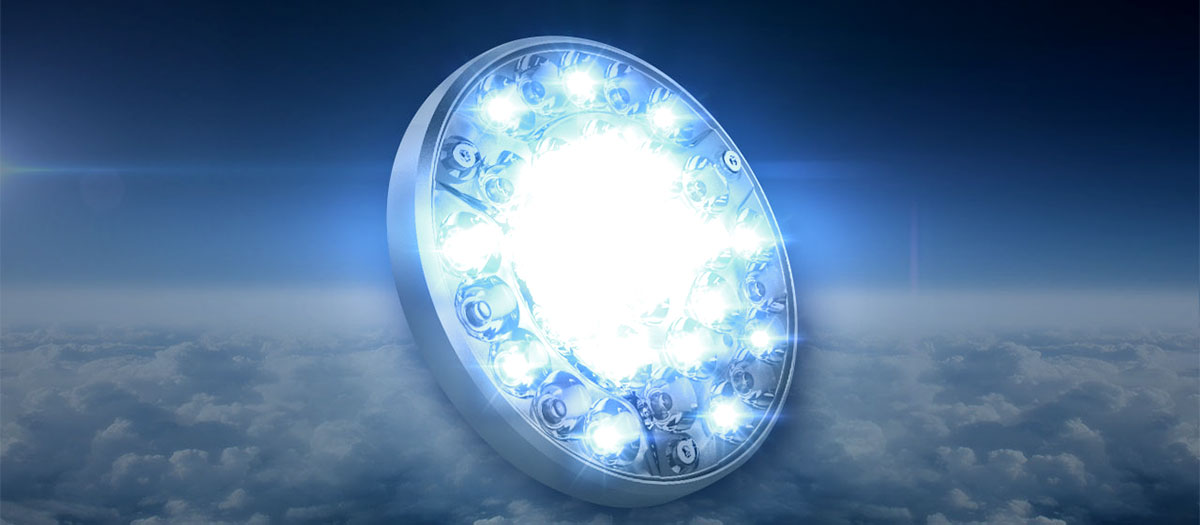 AveoEngineering introduces the exclusive next-generation landing/taxi/wigwag light module. The undeniable favorite in all global side-by-side comparison tests, the Hercules features 3 modes in its standard build…. Landing, Taxi or WigWag.
Features
14 High brightness LEDs for LANDING light coverage
Packed with 14 ultra high brightness CREE aviation white LEDs for LANDING mode.
6 High brightness LEDs for TAXI and WIGWAG mode
Packed with 6 ultra high brightness CREE aviation white LEDs for TAXI and WIGWAG mode.
20 High brightness LEDs for FULL POWER with HIGH/LOW function
Available with a variety of mounting bracket solutions.
Waterproof / Shockproof / Dust-proof
All Aveo lights are waterproof, dust proof, and inert to most environmental conditions as they are all tested to categories of DO-160 exceeding the applicable requirements by far in external laboratories experienced in compliance demonstration of EASA ETSO appliances.
The Hercules™ uses far less power than competitive products illuminated by mercury-arc, high intensity discharge, or halogen lamps, which means they help to reduce air pollution from carbon emissions. Mercury and Lead-free, this RoHS compliant environmentally – friendly technology helps reduce power consumption and the amount of hazardous waste entering the environment. Finally, a "green" aircraft light!
HERCULES 20 Hi/Lo


P/N: AVE-H20MWSSNH-00A
AVE-H20MWSSOH-00A (with Aveo bracket)
Number of LED:
20
Input voltage:
from +9 to +36 VDC
Current:
- Taxi -> max. 2.2A (12V )
- Landing -> max. 4.9A (12V )
- Landing + Taxi -> max. 7.0A (12V )
Output power [Hi/Low]:

- Taxi -> 23/11W
- Landing -> 53/26W
- Landing + Taxi -> 76W/36W

Voltage protection:
80V, both polarities
Under-voltage lockout:
8.5V , not more
Over-voltage lockout:
37V, not less
Ambient temperature:
from -55°C to +85°C
(from -67°F to +185°F)
Function description:

a. Taxi, steady light - 6 LEDs
b. Landing, steady light - 14 LEDs
c. Taxi+Landing - 20 LEDs
d. Synchro Mastrer function, active – low
e. Wig-Wag – Taxi LEDs only
f. Master/Slave select sequential and simultaneous Wig-Wag mode
g. High/Low power select for Landing and Taxi

Beam Pattern:
a. Landing: 12° Vert 12° Horizont
b. Taxi: 12° Vert 12° Horizont
Light Intensity (calculated):
a. 70.000 cd - Landing Hi
b. 38.000 cd - Landing Lo
c. 24.000 cd - Taxi Hi
d. 14.000 cd - Taxi Lo
e. 94.000 cd - Landing + Taxi Hi
f. 52.000 cd - Landing + Taxi Lo
Color and shade:
cool white, 5000K – White
Programmable Soft-Start:
less than 50mS
Overheat protection:
temperature dependent decrement intensity
Weight:
less than 1.08lbs (490 g) with Aveo bracket
Useful life:
not less than 30.000,0 aircraft flight hours
Dimension:
4.33" Round x 1.79" (D = 110mm, H = 45.7mm)
Material:
a. Housing/Heatsink: Aluminum Alloy, natural anodizing
b. Lens: Clear PMMA